MARINA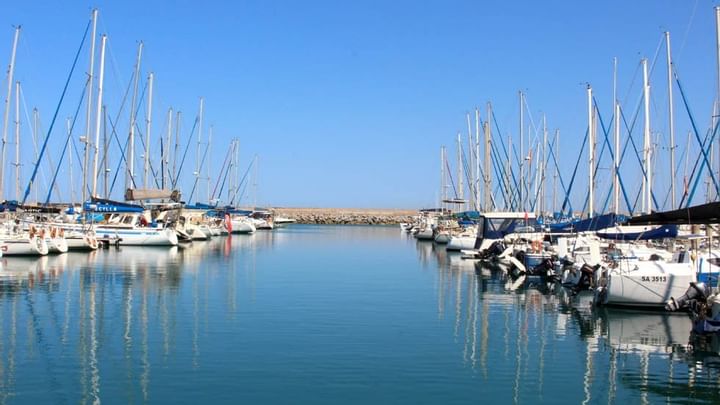 Club Mykonos Resort Marina in Langebaan was the first privately owned marina in South Africa and has been serving our resort and Langebaan visitors since its establishment in 1988. Today, the Marina has 192 walk-on moorings for all manner of watercraft. We offer safe berthing for ski boats, speedboats, rubber ducks, cabin cruises, yachts and catamarans. We can accommodate yachts of up to 13.7m (45 ft) in length and catamarans with a maximum beam of 8m (26 ft).
For yacht owners, we offer a valet service: our cleaning lady will clean your boat inside and the marina staff will give it a wash down on the outside. Mooring lines are checked daily by marina staff. Travel-lift facilities are available for boat maintenance. NSRI Station 4 operates from our marina and their friendly and helpful staff are always ready to assist you in case of emergency.
Information about our harbour:
Harbour entrance depth: 2m at low tide
Harbour depth: 3 – 5m
Port control: VHF Channel 12
Mykonos Harbour: VHF Channel 71
Our fueling station is open daily from 08h00 to 17h00
Tel: +27 (0)22 707 7600
Email: marina@clubmykonos.co.za
NSRI: +27 (0) 82 990 5966
Marina Tariffs: Please contact the Marina office directly.